November 8, 2016 – Tampa Bay, Florida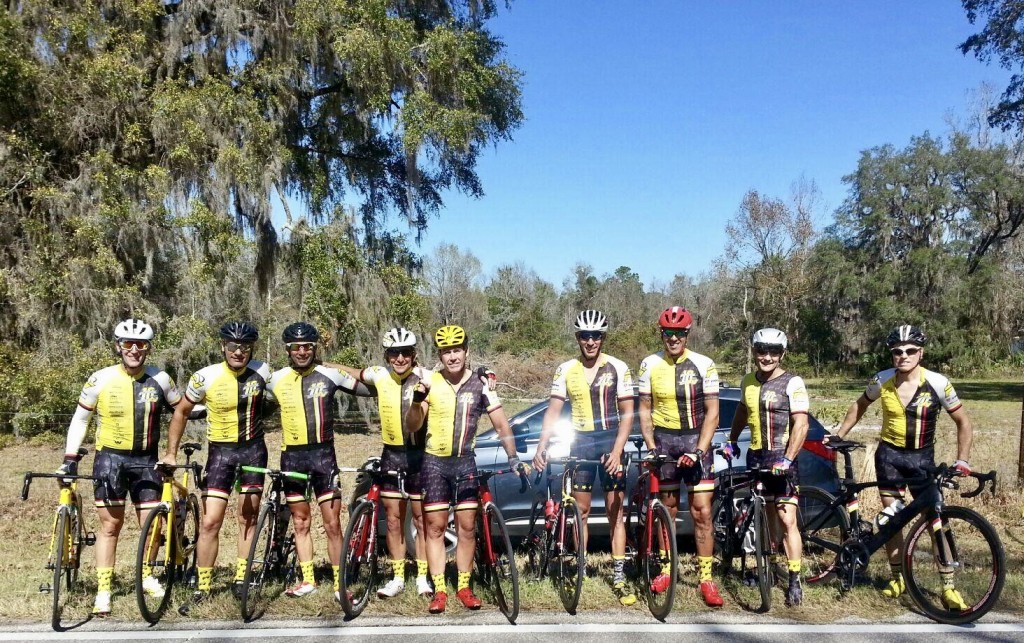 Mark Stein, Chuck Holstein, Vasilios Palekis, Kevin Clark, Jon Elliot, Tony Maisto, Ernie Pena, Mick Magin, Scott Erker, Yosvany Rosell, Julio Cesar Prida, Osmay Rodriguez, Paul Carrasco, Ralph Schroeder, Kevin Eggart, Donald Foster, and Pablo Santa Cruz will field winning squads in both Masters 40+ and 50+ age groups.
"FloridaVelo has been guided by purpose, trust, and loyalty, and it is very gratifying to see the legacy we have built in 10 years", said Mark Stein, team founder and multi-state champion".
These Masters squads will focus on winning the Florida Cycling CROWN and CUP competitions, select elite races out of state, and national level races in the Southeast.
"FloridaVelo is like a second family to all of us, and it has been very rewarding in many aspects to have contributed to its success on and off our bikes", said Chuck Holstein, member and sponsor.
We will be announcing shortly our sponsors, equipment choice, and other exciting news that will make our 2017 season memorable.